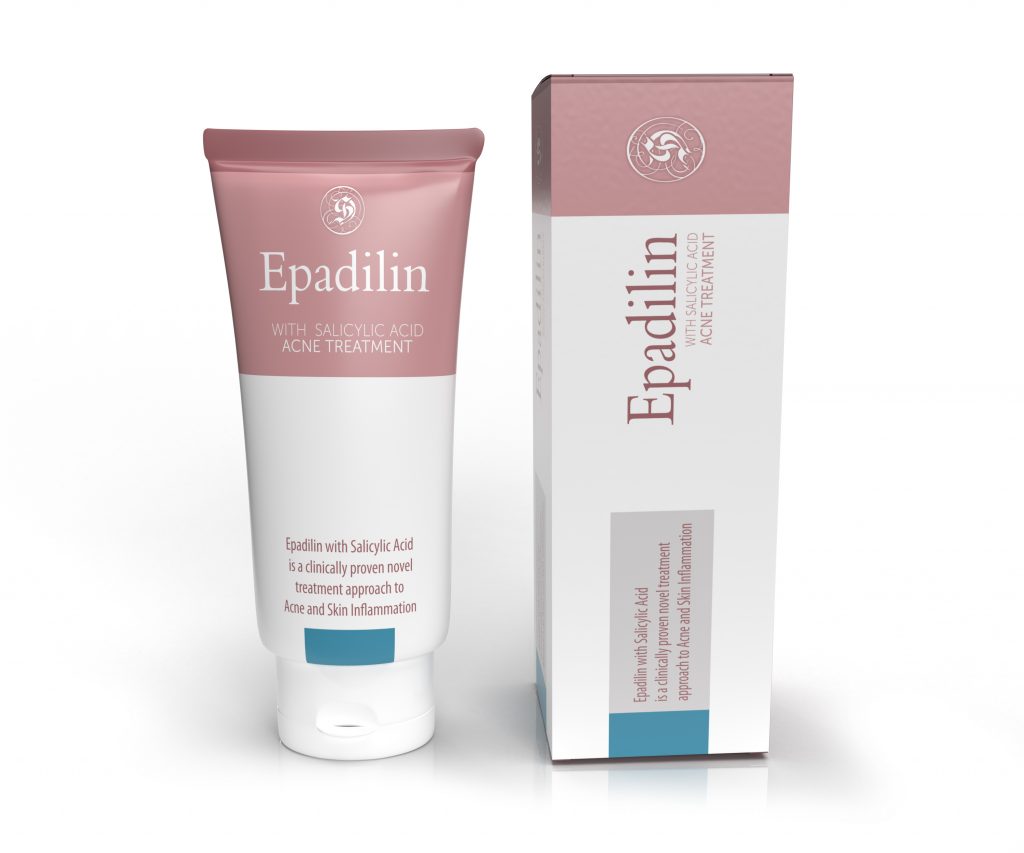 Indication: Acne and skin inflammation.
Product: OTC Salicylic Acid with EPADILIN is an unique paraben free high purity gel containing Salicylic Acid formulated with optimally balanced, efficaciously proven omega 3 (eicosapentaenoic acid/EPA) and omega 6 (gamma linolenic acid/GLA) lipids.
Mechanism: Salicylic Acid has proven efficacy against acne which is augmented by the ingredients of EPADILIN. The EPA element of EPADILIN is photoprotective against the effects of UV light where the GLA component combats inflammation and oxidative stress in the skin.
For more information on Epadilin, please contact the team below.