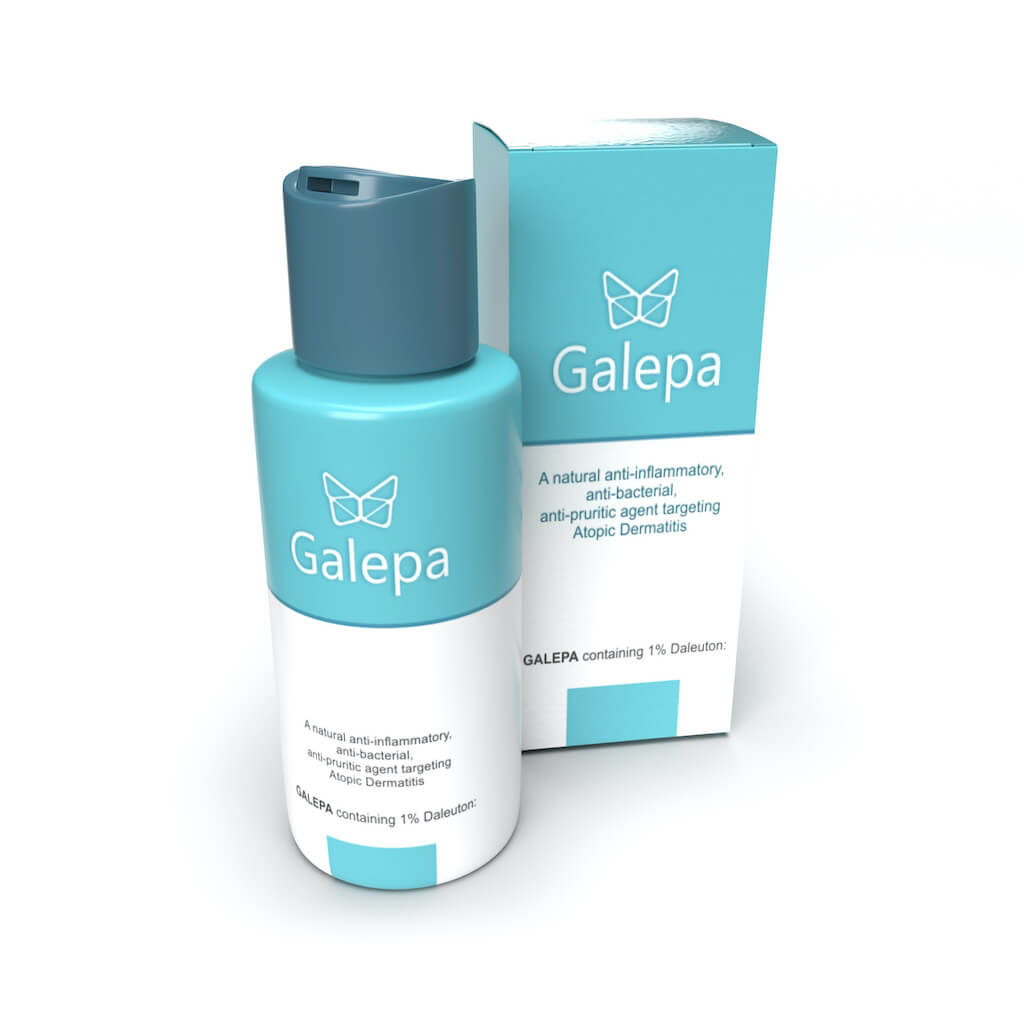 Indication: GALEPA is a natural bioactive lipid based cream targeting Atopic Dermatitis.
Product: DS Biopharma have successfully managed to formulate Daleuton, an endogenous lipid found in healthy human skin, into a stable topical product, GALEPA.
Mechanism: GALEPA has been proven in clinical trials to be:
anti-inflammatory
anti-bacterial
anti-pruritic
In addition, GALEPA acts by replenishing the skin with Daleuton. There is a higher incidence of Atopic Dermatitis in those who have low levels of Daleuton naturally in their skin.
For more information on GALEPA, please contact the team below.